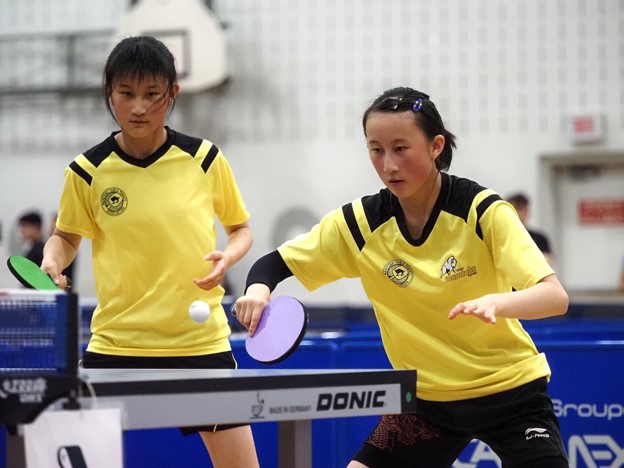 In a remarkable feat that speaks volumes of their dedication and talent, Manitoba's very own Alexus and Victoria Lee have clinched their spots as national team members under 15. This achievement not only brings pride to their local community but also shines a spotlight on the burgeoning talent nurtured within the province.
Hailing as promising athletes from Manitoba, the Lee duo recently seized the spotlight at the 2023 Jr. Nationals, leaving an indelible mark with their exceptional performance. They won a gold medal in the team event under 15. First gold medal for Manitoba in at least 15 years.
Alexus Lee's solo achievement cannot go unnoticed, as she won a bronze medal in the under-13 category. This accomplishment not only highlights her personal dedication but also demonstrates the quality of training and mentorship available in Manitoba's sports landscape.
The future of Table Tennis in Manitoba looks bright.
Reference