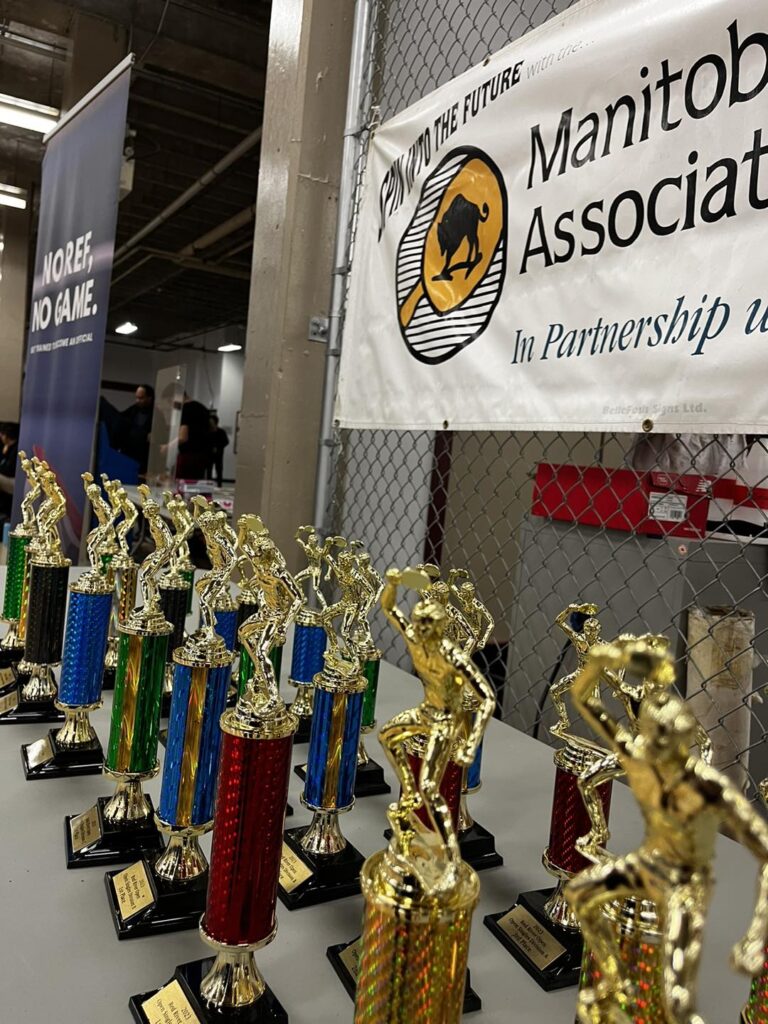 The competitive spirit was alive and well at Daniel McIntyre as the first event of the 2023-2024 tournament circuit unfolded, featuring 40 participants across four different events: Open Singles, Junior Singles, over 40 (Active for life) Singles, and Open Doubles. The tournament has a lot of new faces, each eager to embrace the thrill of competition.

In the Junior Singles category, the finals witnessed intense matchups, including a family showdown where familiarity with each other's game added an extra layer of challenge. In the A division, Victoria Lee faced off against her sister, Alexus Lee, both gold medalists at the 2023 Canadian Junior Championship. Despite Alexus's recent international experience, Victoria emerged victorious in a hard-fought 5-set match.

The battle for the third-place spot saw Didie Joyal and Charles Belches, familiar rivals, and athletes from the 2023 Canadian Junior Championships, with Didie making a comeback from a 1-2 deficit to secure a 3-2 win.

In the Over 40 (Active for life) event, the emerging Nigerian star and new provincial player triumphed over Juan Tagle Jr., the reigning N#1 of the 2022-2023 tournament circuit. In a nail-biting final, the Nigerian player staged an impressive comeback from a 0-2 deficit, clinching victory with a tight 12-10 win in the third set. Congratulations to Bj. Oyewo, we have our own Quadri Aruna in Manitoba. Pablo Catalan showed commendable resilience, securing the second spot in his first debut provincial tournament. In the third-place match, Juan Tagle Jr. asserted his dominance with a convincing 3-0 victory over Czar Caguioa.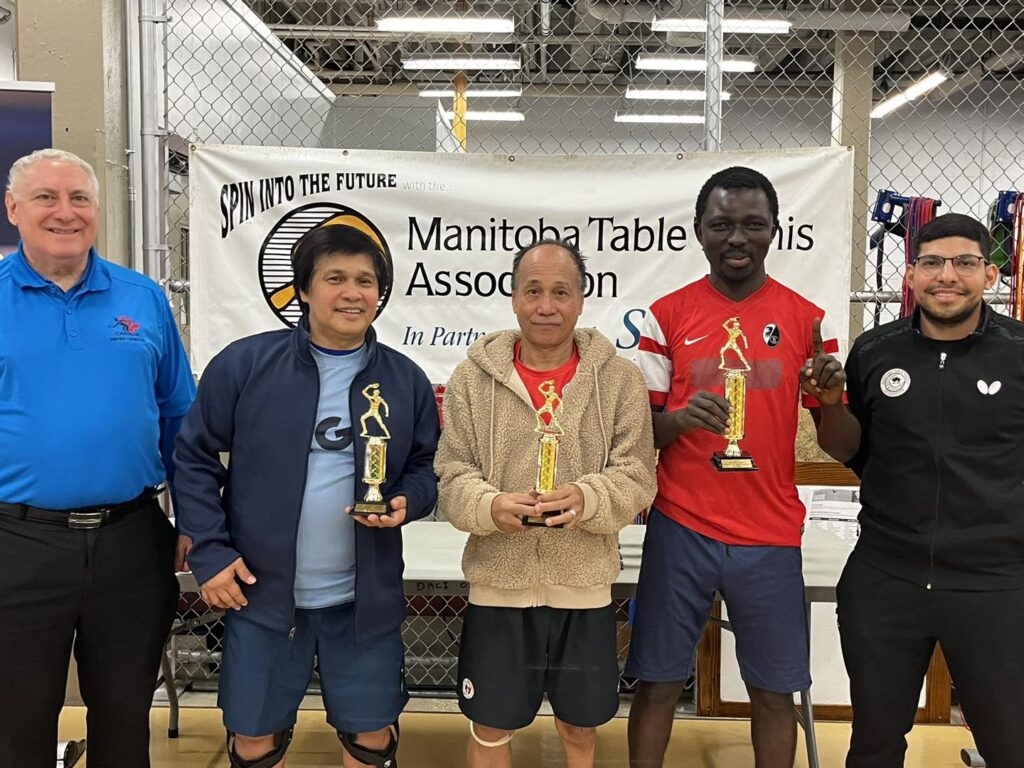 Active for life Winners (Juan Tagle Jr, Pablo Catalan & Bj Oyewo) from left to right.

The Open Singles event saw the undisputed leader of the province, without dropping a single set in any match, securing the championship title. Commendations to Pablo Catalan for reaching the final in his inaugural provincial tournament. The battle for the third-place position showcased a clash between experience and youthful power, with Victoria Lee emerging triumphant in a thrilling match decided by numerous deuce sets.

In the Open Doubles, Gordon Chow and Terry Zhang claimed the top spot, facing off against an experienced Filipino duo. The game displayed a blend of power, experience, variation, and mental strength. Congratulations to Gordon and Terry for their first-place finish, and kudos to Pablo and Junny for securing the second spot. The Lee sisters secured the third spot with a dominant 2-0 victory over challengers Bj Oyewo and Ali Abbas.
The event witnessed a robust turnout, and organizers are optimistic about expanding the table tennis family in future events. The next tournament, the Manitoba Close, is scheduled for December 9th, 2023.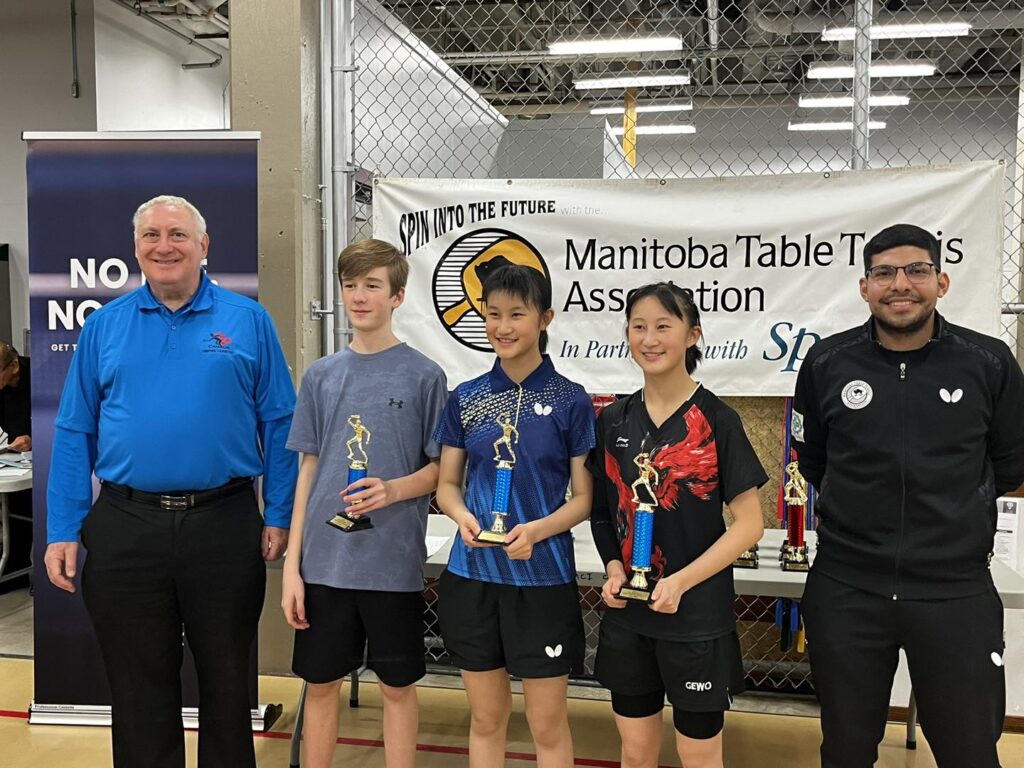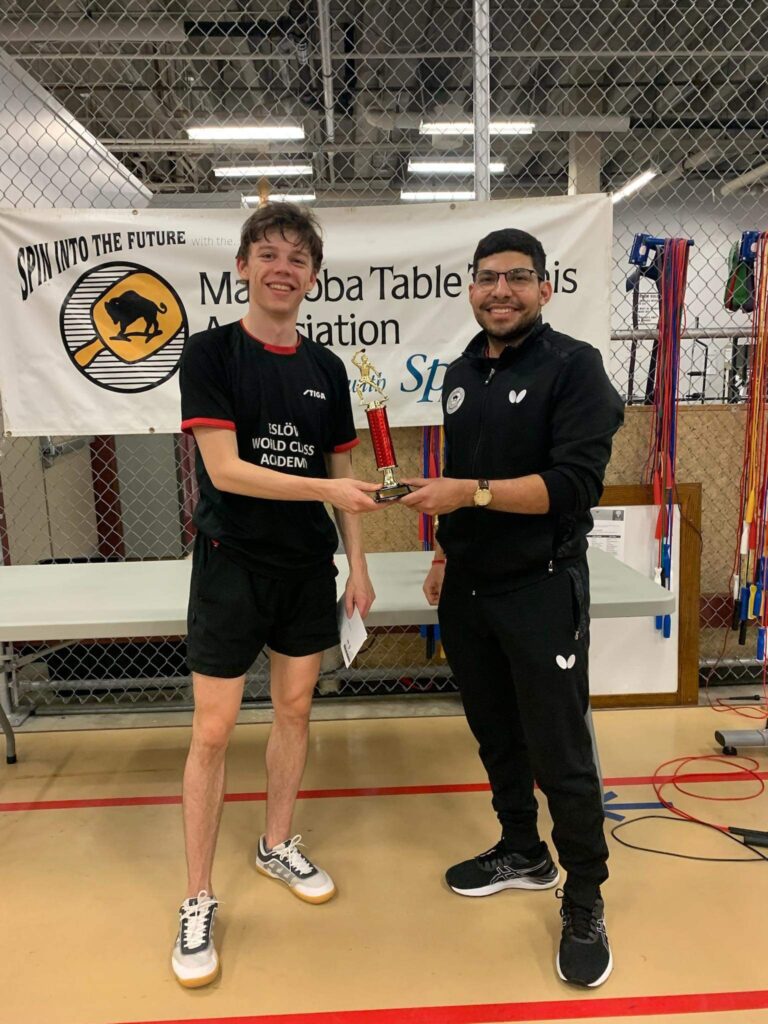 Reporting by Carlos Cuadra.