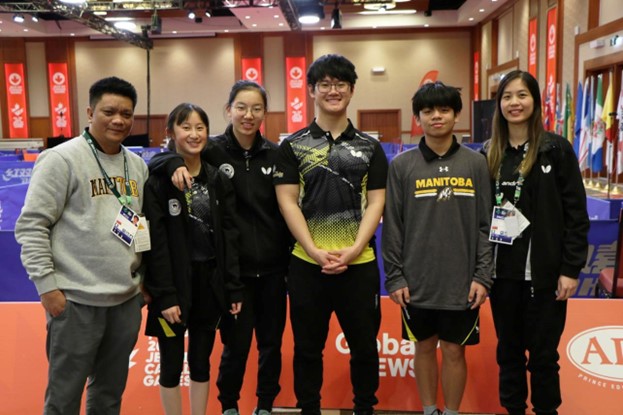 A long-awaited Canada games post it's already been almost a month since the games which is crazy because it feels like they were only last week. My fourth Canada Winter Games and my second one being a female coach/manager. (Second time was a lot easier) This was such a special one. Not because we won the first Manitoba medal for the games and for the first time since 2011 (which I'm still incredibly proud and ecstatic about) but because there was so much fighting spirit among every single athlete/team but as soon the matches ended, everyone was back to being friends. This was such a rare thing to see, and it made me so happy there was so much love and passion and happiness for the sport and for each other and my heart is so full.

To my team: thank you for trusting in Arvin, Kara and I. You all surpassed our expectations, and we couldn't be prouder of you for fighting so hard throughout the games. So, so proud of your performance and of your achievements.

To Kara our mission staff: thank you for being an incredible addition to our team and supporting us, we couldn't have done it without you.

To the Canada Games council and every Sport Manitoba person involved in the games: thank you for all of the work and time that you put into the games and for coming to cheer us on and supporting us.

To the host society and the volunteers: thank you for being such incredible hosts and for such a warm welcome in Charlottetown. The games were amazing thanks to you.

To everyone involved in table tennis, the photographers, the umpires, the referees, the tech crew, Thorsten, Marles, Karine and many more, THANK YOU!!!

Cheers to a super successful game, to new friends and memories that will last forever. Love you PEI and farewell CWG2023.
Phuong Nguyen reporting….